Could Antigua Take the Lead in the Caribbean Music Renaissance?
Explore the potential of Antigua as a frontrunner in the Caribbean music revival. Discover the talent, artists, and exciting developments in Antiguan music for 2024 and beyond.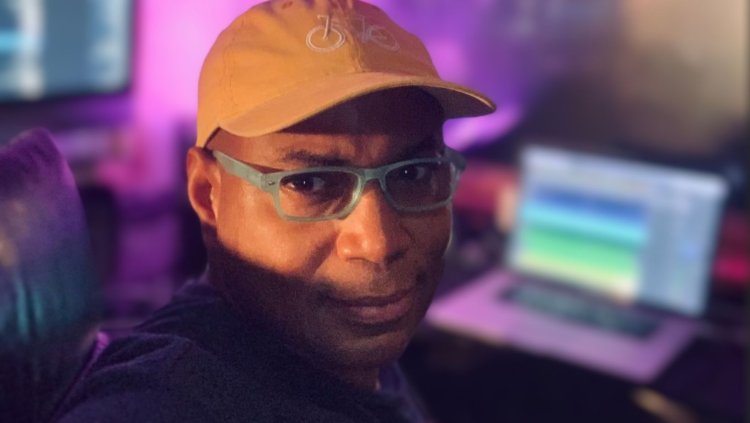 Andrew "Smilus" Dorsett, Antiguan Music Producer
Ava Irving, Staff Reporter -
As we journey through the musical landscape of the Caribbean, we find ourselves in a time of great anticipation. St. Kitts has had its moment in the spotlight this year, and we must acknowledge the incredible talent of Jamaican-born Kittian, Byron Messia, for proudly waving his flag high on the global music stage.
But as we look forward to what lies ahead, it's clear that 2023 has brought some exciting revelations.
Kes, hailing from the vibrant shores of Trinidad, has undoubtedly moved the needle and thrust Soca music into the limelight as a serious contender for the year 2023. It's a year where the rhythm and energy of the Caribbean are making their presence felt on the world stage, albiet in Jamaica's concerning absence.
However, let's not forget that sometimes, it's the unassuming islands that surprise us the most.
Antigua, the humble gem of the Caribbean, seems poised to make its mark on the global music scene in 2024.
What sets Antigua apart, you might wonder?
Well, it's more than just its breathtaking beaches and crystal-clear waters.
Antigua boasts the highest number of music college graduates in the English-speaking Caribbean, and its shores are teeming with talent eager to break boundaries in the world of music.
Among the notable musical ambassadors emerging from Antigua, Skerrit Bwoy shines as its prime current example.
He initially made his name as a hype maestro for Major Lazer, but he's since redirected his focus towards delivering powerful message music through his Jesus Party Anthology Series.
This has carved out a niche for him as a burgeoning gospel artist, and he's been on a journey to share his high-energy gospel message across the continental United States.
Another influential figure at the forefront of the impending Antiguan music renaissance is Andrew "Smilus" Dorsett. He's not just a talented composer and instrumentalist but also a dedicated producer.
Through his production outfit, Smilus Global Media, he's been nurturing some of the most promising talents from the eastern Caribbean. Notable names in his lineup include Kenne Blessin, Aisha Noel, Naycha Kid, and Asher Otto.
Now, let's shift our gaze for a moment to the Antiguan horizon.
Andrew "Smilus" Dorsett is set to release "Afro," a compilation of seven remarkable works that showcase the immense talent simmering in the eastern Caribbean.
Mark your calendars for November 1st, 2023, which happens to be Antigua's Independence Day, when "Afro" will be unleashed on digital platforms worldwide.
As the rhythms and melodies of the Caribbean continue to resonate, this date promises to be a significant milestone in the musical journey of Antigua.
So, keep an eye out for the rising stars of this island, as they prepare to make their mark in 2024.