Marcia Griffiths Unveils 'Golden': A Timeless Reggae Masterpiece Weaving Love and Romance
Explore 'Golden,' the latest reggae masterpiece by the undisputed Queen of Reggae, Marcia Griffiths. Immerse yourself in 11 tracks of feel-good love and romance, expertly crafted with neo-reggae fusion elements. Discover captivating collaborations, remixed classics, and dancehall gems in this musical journey that's sure to leave you smiling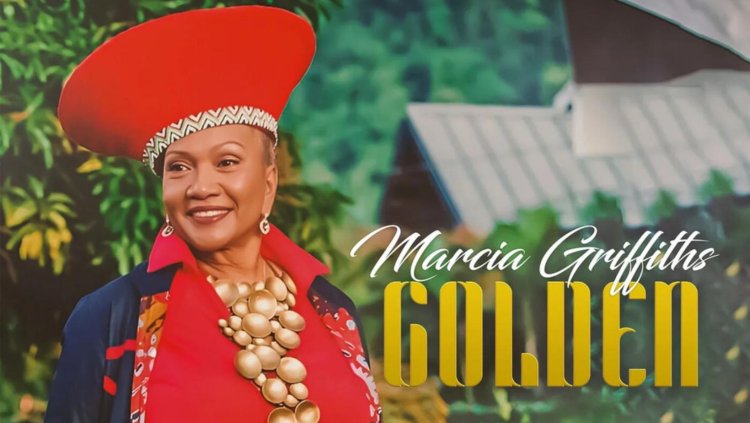 Louditup! - Marcia Griffiths Unveils 'Golden': A Timeless Reggae Masterpiece Weaving Love and Romance
Ava Irving, Staff Writer -
Without a doubt, Marcia Griffiths, the undisputed Queen of Reggae, continues to delight her fans with timeless music, even decades after she first graced our ears in 1965.
Seventeen studio albums down the road, Marcia unveils "Golden," an 11-track masterpiece that seamlessly weaves together themes of feel-good love and romance.
The album kicks off with "That Part of Me," a brilliantly crafted track by Damian Marley, delivered flawlessly by Marcia.
This standout piece is enrobed in a neo-reggae fusion, featuring a hip-hop-infused bassline and a haunting electric guitar, making its harmonious melodies a true earworm.
"Golden" boasts captivating collaborations, such as "Don't Seh Nuttin" with The Kemist and "Pack Up and Leave" featuring the emerging talent Nyanda.
Among these, the latter will shine as a favourite, particularly among female fans.
The Donsome-produced remix of "Black Tears" featuring African superstar Tiken Jah Fakoly breathes new life into the original single, offering a fresh listening experience for fans who've had it on repeat this year.
Of course, no Marcia Griffiths album would be complete without a brand-new Reggae anthem to set the dancefloor on fire.
"Let's Talk About Music" serves as an early dancehall gem, while "Niceness" is a perfect addition to any playlist worth its salt.
Marcia leaves her fans with a delightful surprise at the album's conclusion with "Slide," a worldbeat-driven track that will surely leave listeners wanting more.
In sum, Marcia Griffiths' "Golden" is an absolute joy to listen to, serving as the perfect soundtrack for a cross-country drive with that special someone who never fails to bring a smile to your face.