A Review - Protoje's "Third Time's The Charm"
Protoje maintains his comfort zone with an album that is easy to listen to...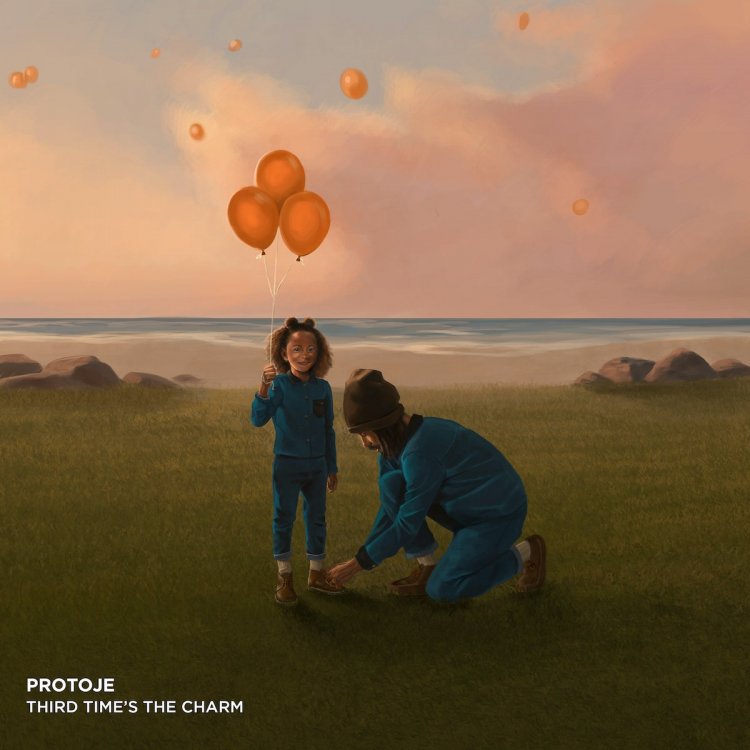 Protoje - Third Time's The Charm Album Cover
Rolling out his third studio effort, aptly titled "Third Time's the Charm", the ten-track release kicks off with "The Charm", a smokey, insightful prologue of things to come.
Protoje is in his comfort zone, staying true to his rubadub-laced soundscape; infectious in its minimal simplicity., but dive a little deeper and you discover a more mature lyrical insight.
"Hills" ably sticks to the theme with its fusion soundscape dripping with hip-hop hints, Protoje subtly pays homage to his "roots" in the music.
"Family" with Jesse Royal another hip-hop tainted fusion track gives way to the dub-driven roots single "Incient Stepping", another radio banger that has already established itself as a 2022 hit.
"Dreamy Eyes" hits hard in the middle of the album with an uptempo Lovers Rock ballad. Simplistic, Protoje wins again with minimalism, infectious lyrical delivery, which makes this one the understated hit on the album.
"Ten Cane Row" featuring Jorja Smith had been anticipated as one of the big collabs on this project, and it is, but it didn't hit in the way I had hoped.
Honestly, Sevana would have done a much more soulful feature on this track...
but it is what it is.
The haunting "Late At Night" featuring indignation team member Lila Ike makes the best of the Pam Hall 1984 single "Late At Night", a reprise that can be considered one of the album's "Charms".
"Love For Me" is probably one of the most heartfelt singles on the album, and honestly my favourite on this project.
"Here Comes The Morning" feels like a filler, that gives way to the closing track "Heavy Load" featuring Samory.
Both are nothing to write home about.
All in all "Third Time's The Charm" had a few charms; a more mature lyrical delivery, Protoje maintains his comfort zone with an album that is easy to listen to, but it still doesn't feel fresh.
More like a comfortable compilation of well-delivered hits packaged with an anticipated few.
"Third Time's The Charm" Is Available Now On All Streaming Platforms...