Beenie Man's New Album Simma: A Nostalgic Nudge
Experience Beenie Man's 'Simma' album – a fusion of classic vibes and modern sounds. Dive into 20 tracks featuring collaborations with top artists. Listen now on all streaming platforms..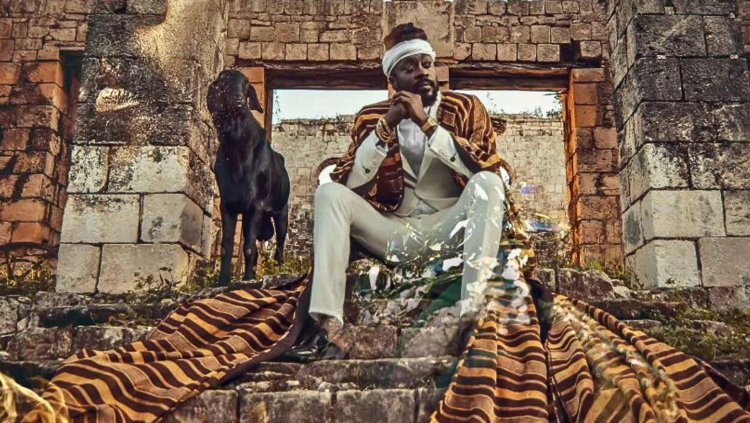 Louditip! Review - Beenie Man's New Album Simma: A Nostalgic Nudge
- Justin Black, Staff Writer -
In a world where music trends shift rapidly, it's refreshing to see artists like Beenie Man revisit their roots and deliver a body of work that pays homage to an era filled with style and rhythm.
Beenie Man's latest studio project, "Simma," is a nostalgic journey that blends the classic with the contemporary, offering fans old and new with a taste of dancehall's golden age fused with modern soundscape elements.
"Simma" marks Beenie Man's 27th studio project, and it's a testament to his dedication to his craft. Unlike some of his counterparts, Beenie Man has kept his promise to fans by delivering this eagerly anticipated album after over half a decade.
The album is a 20-track extravaganza that explores a range of collaborations, producers, and riddim alchemists. While this diversity adds depth to the project, it also makes the listener appreciate the standout tracks even more.
One of these gems is "Sharpshooter," featuring Patoranking, UK drill giant Giggs, and the homegrown superstar Busy Signal. This track showcases the fusion of different musical influences, creating a captivating sonic experience.
"Zimm," featuring the African Giant Stonebwoy and East African talent Jahfrican, is another standout. It's a hidden gem on the album, offering a unique blend of dancehall with African vibes that's surprisingly refreshing.
Dexta Daps makes his presence felt on "How Deep," delivering a performance that adds depth to the album.
The Morgan Heritage family appears on "Dem Want More," infusing the project with their reggae legacy. "Supa Star," featuring Sean Paul and Anthony Red Rose, is a standout track that's easily repeatable with its essence of dancehall's infectious energy.
"Fun in The Sun," featuring Popcaan and Dre Island, is a welcomed addition to "Simma." This track has already enjoyed ample radio play and playlisting, proving its enduring appeal.
In conclusion, Beenie Man's "Simma" is a commendable effort to revisit the era when he was the dandy of the dancehall.
It's a musical time capsule that bridges the gap between the past and the present, showcasing the evolution of his signature sound. Whether you're a longtime fan or a newcomer to his music, "Simma" is worth a listen.
You can now stream "Simma" on all major music platforms and embark on a nostalgic journey through the world of dancehall past and present with Beenie Man.